From a happy customer in Oregon, ready to take Danuu on the road!
Jennifer took this shot of her covers after a big storm came through.
Thanks to a Danuu customer for sharing these pictures on Facebook!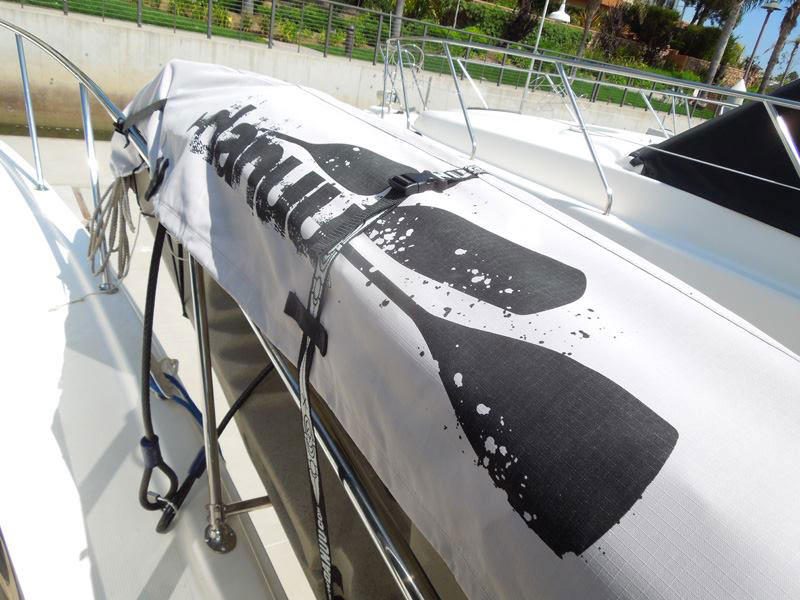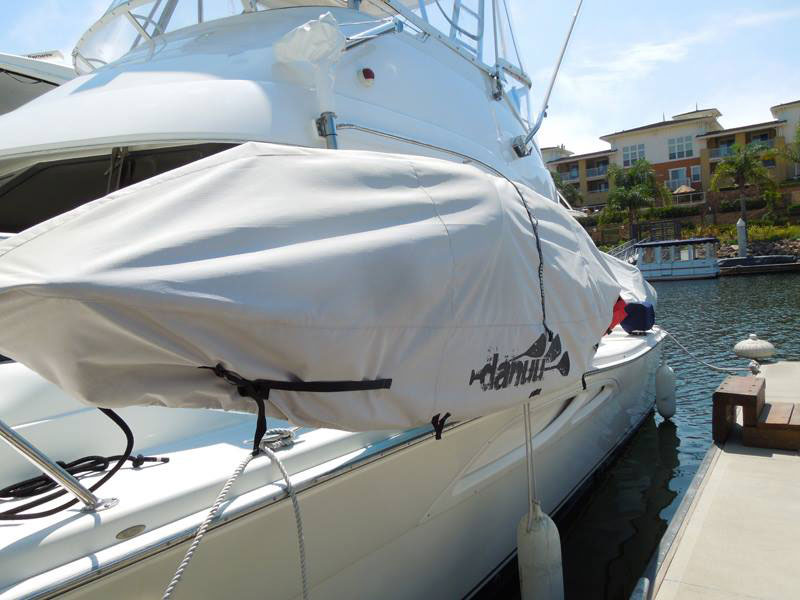 Nate Adams tells us how his "Cover arrived quickly from the good folks at ACK. The fit of the "Brat" is perfect on my Jackson Cuda 12....like it's a custom cover. Just bought my GF a WS Tarpon 120 last Sunday so we will be ordering another cover for her boat. Thanks for making a great product."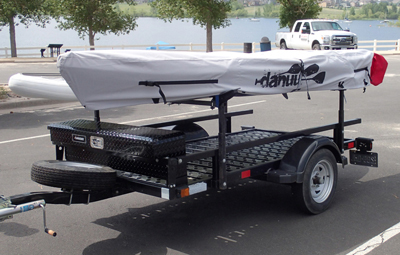 Steve Ambrose tells us that his covers just completed a 3,885 mile round trip and performed great!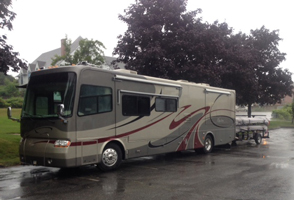 The first is of the wood and canvas canoe that I finished building during the summer of 2005, and the second is of it covered with the Danuu cover that I bought for it sometime that same year. I've had it all over the state of Washington, plus on several trips that ventured into British Columbia, Idaho, and Oregon.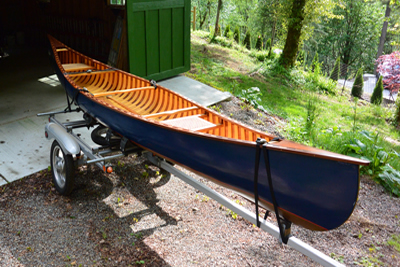 As you can see, it doesn't have any rips, tread pulls or weakened seams. Other than the breakage of some of the buckles, about the only other thing that seems to have changed, is that I can't seem to fold it tight enough to get it into its red "flag bag" any more. Of course, I'm getting older too, so maybe it is just me getting weaker. In summary, the cover has been fantastic - more than I could have hoped. It has protected the canoe perfectly. Also, I think the "flag bag" has prevented being rear-ended by inattentive drivers more than once.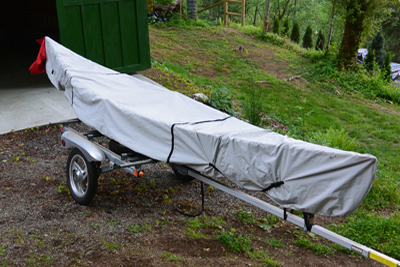 Jon Sairs of Sail Your Kayak loves to take his toys and just had to share this pic!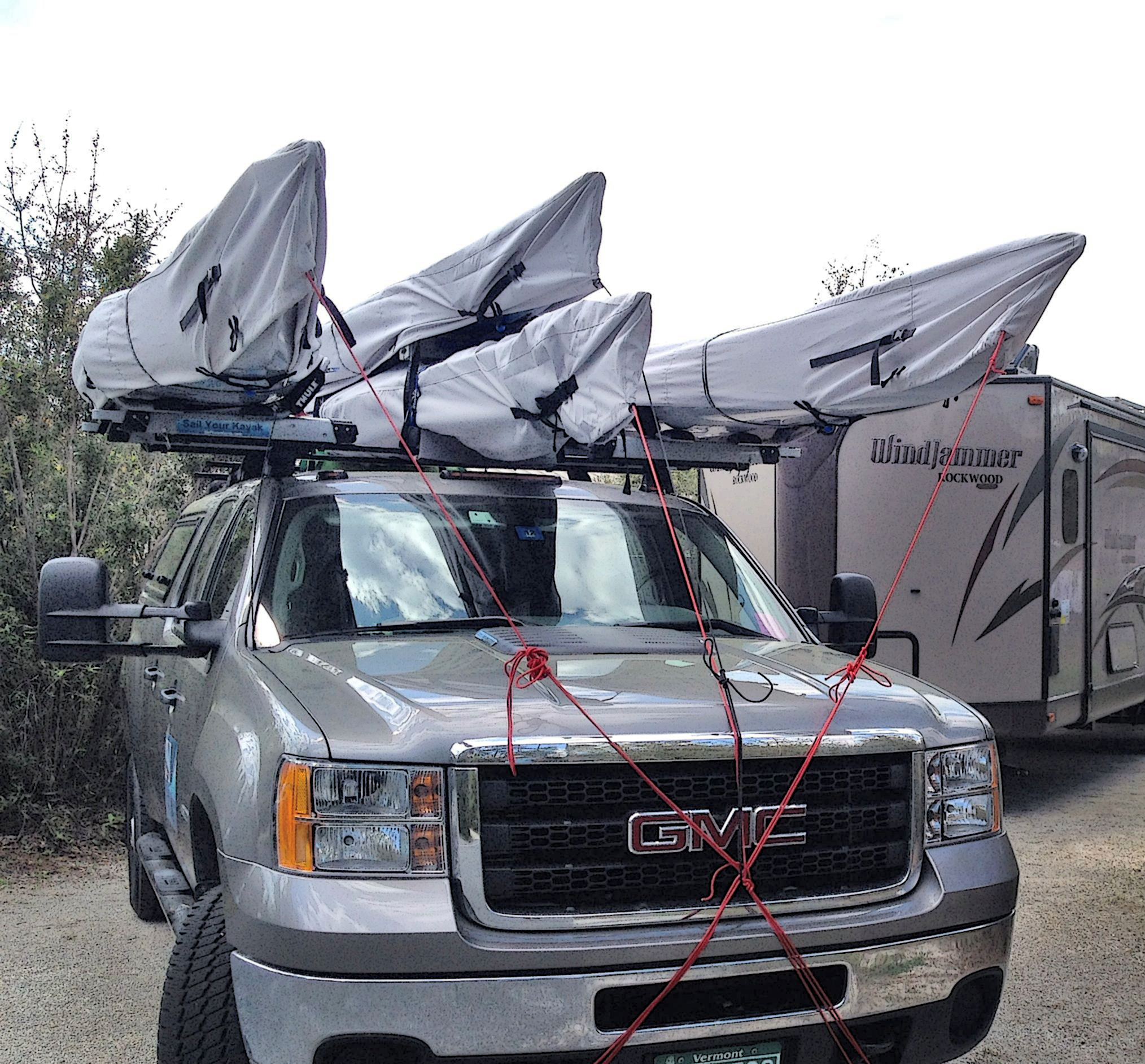 From Carol McManus: The kayaks are 14' long Swifts. I ran the bow and stern straps through the space between the cover and the drawstring and was able to tighten the cover reasonably well. Because the covers could not be cinched quite as tightly with the bow and stern stern straps, as they could without, air caused some ballooning of one the covers on the initial leg of our trip.
However, with some experimentation, I found that running bungee cords through the extra loops on the bottom of the cover and hooking the bungees to each other, or the rack, enabled a good tight fit on the boats prevented the issue for the remainder of our travels.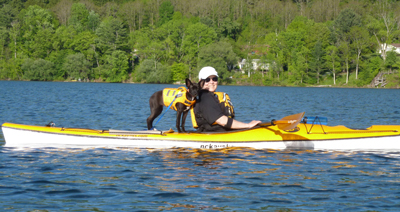 She adds: Pippi is my rescue dog and is about 8 months old, here. She prefers to stand on the back of my sea kayak versus riding the the overly large cockpit of my friend's boat. Picture is taken on Otsego Lake, NY.