Hey there, Paddlers!
As you may know, we LOVE when our customers send in pictures of their Danuu gear. We tend to post a lot on our Facebook and Instagram pages, and some don't make it to our blog. So we thought we'd share some of our favorites to recap Danuu Paddle Gear's 2019 in Review. Enjoy!
Edgar sent us these before and after pictures of his Pygmy Kayak and our Buddy cover.
"We used the side pull straps criss-crossed underneath to pull the covers tight lengthwise and round wise. Placed upside down buckets in the cockpit to prevent rain puddles from forming."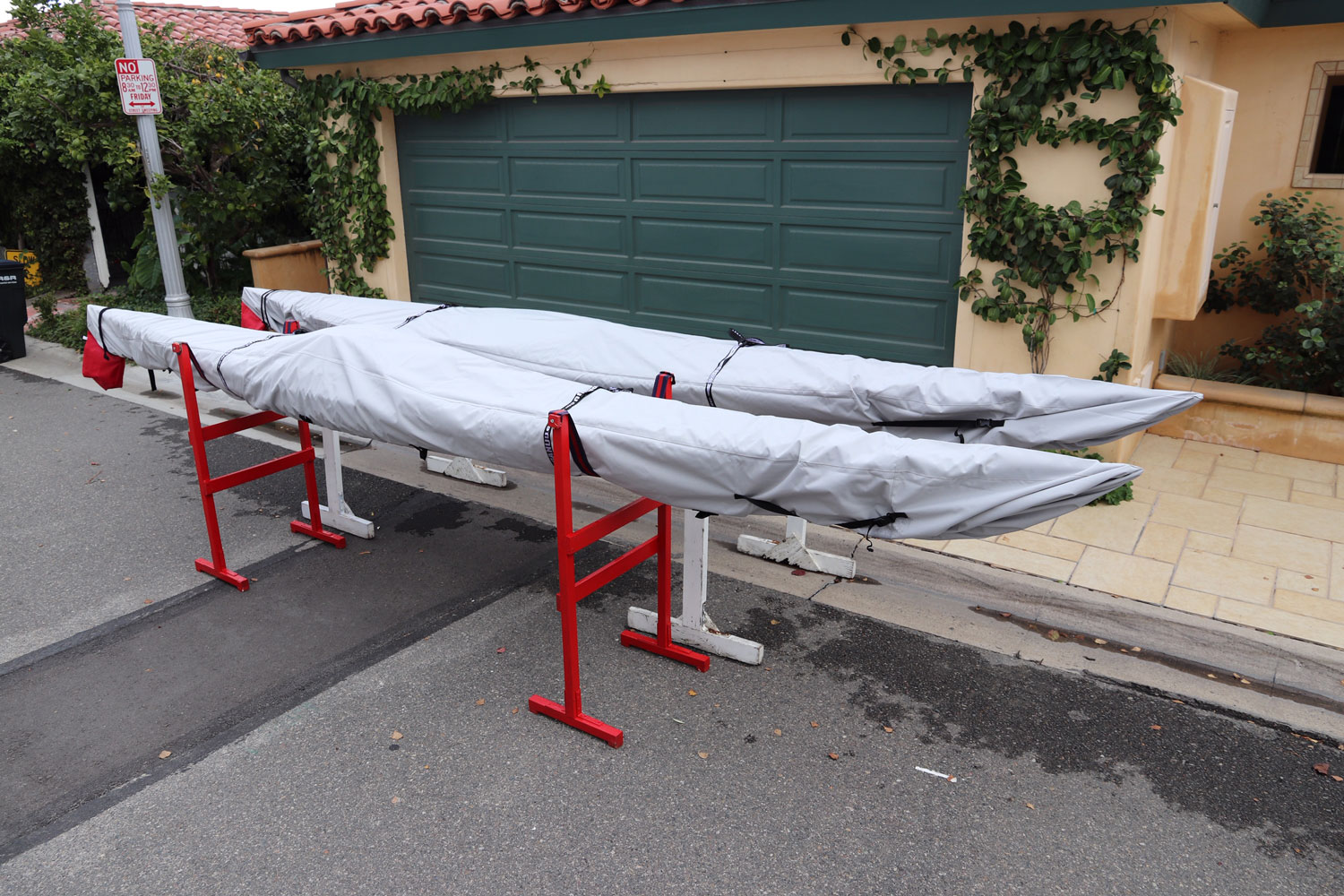 This review came in from Kris:
"Thanks and thanks for making such great products. I have a pop-up camper and the covers I used to buy for that shredded after one season in the Colorado high prairie wind and sun. The Danuu covers have lasted for years. I use two on my kayak and canoe. The new one on top and the older one under with a protective layer in between during spring to protect from hail - all stored outside."
Ocean kayaking
We also got these great pictures of our Punk cover from a customer who takes their kayak out on the open water.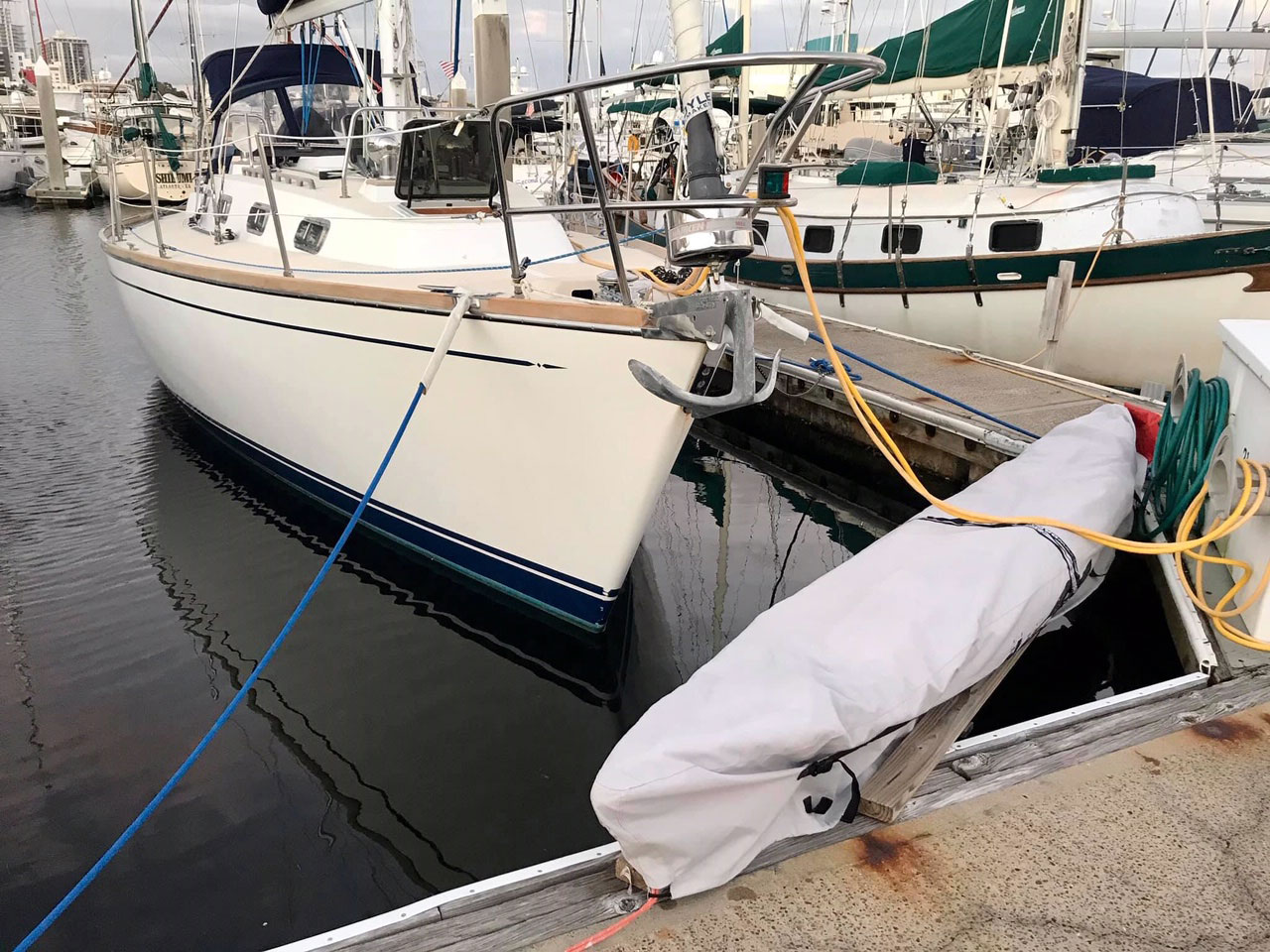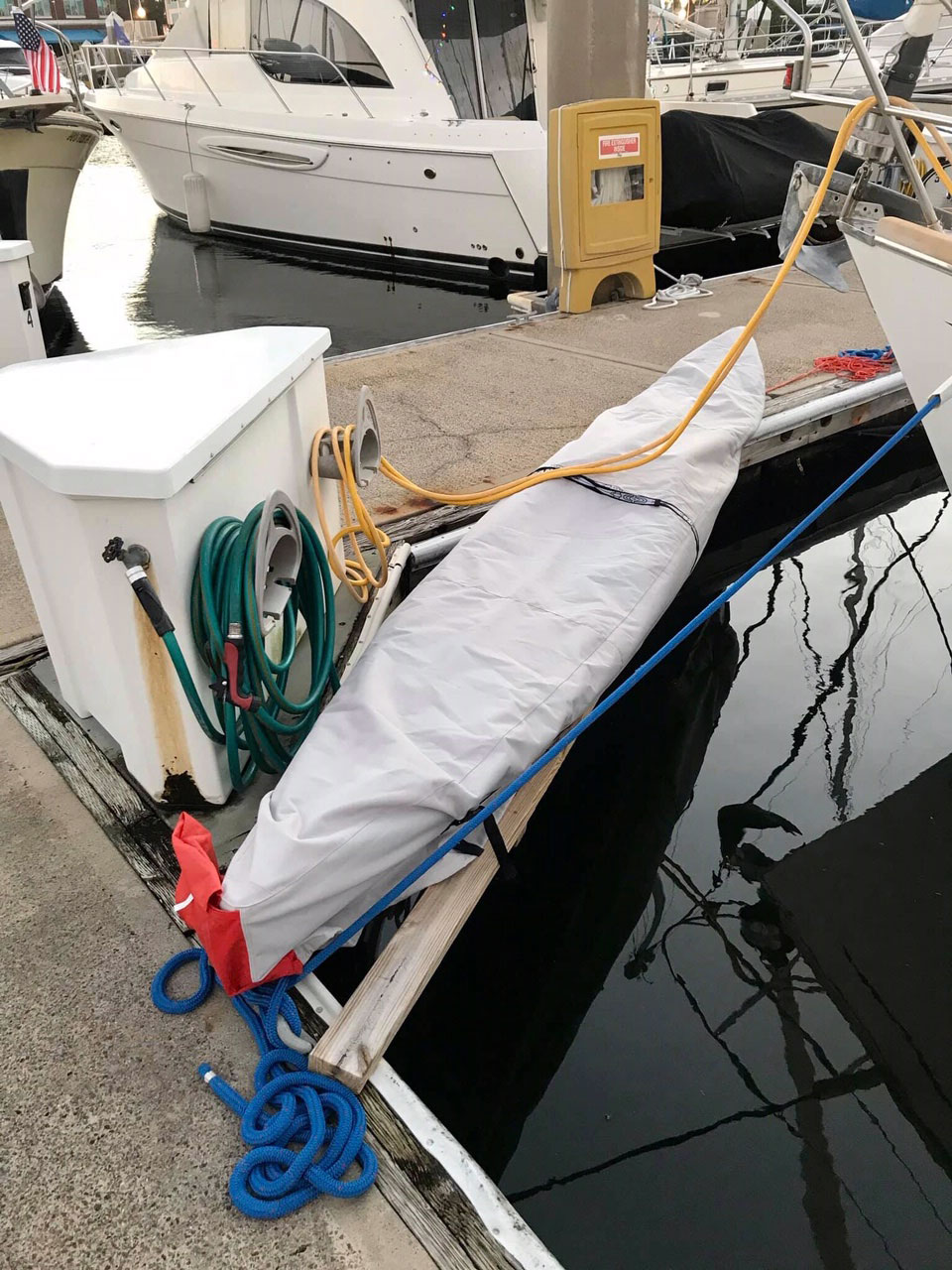 Last but not least
Hank from SurfSkateFitness in Rockaway Beach NYC sent us his 12ft 6in Stand Up Paddle board in our 12ft SUP Bro Board cover! Like all our covers, this pictures shows how flexible and customizable the Bro cover is!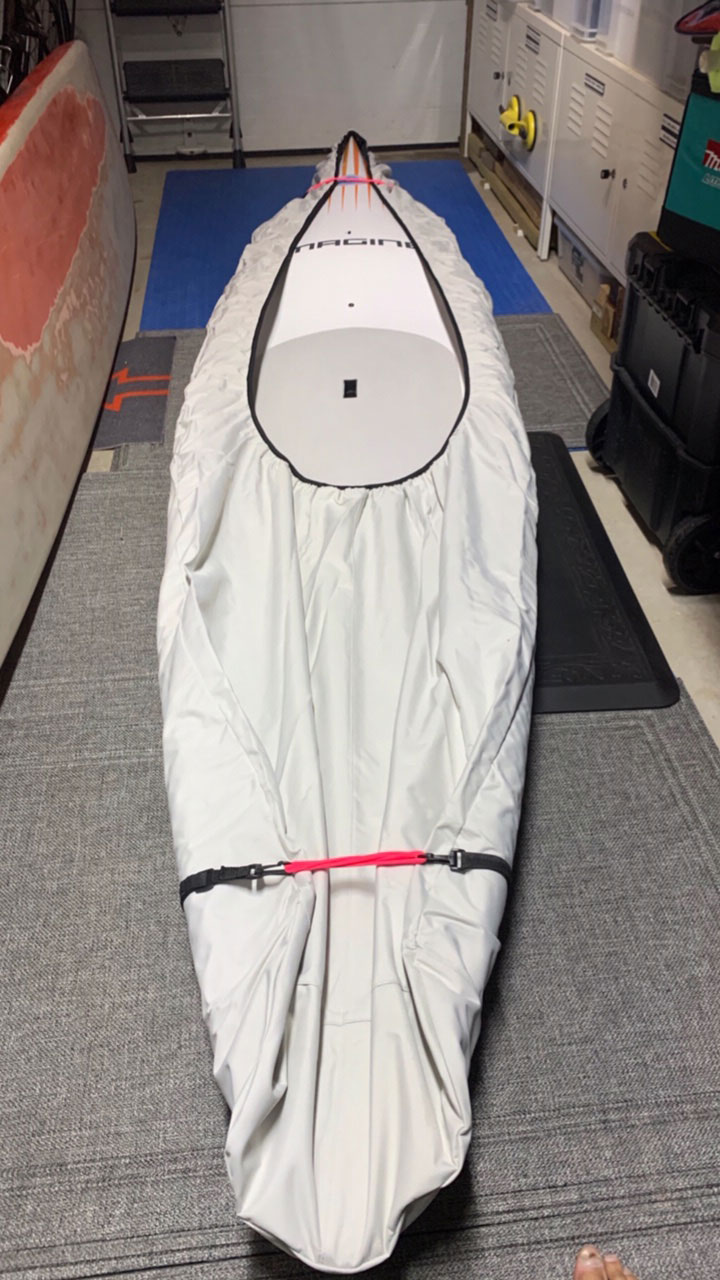 Check out our On the Road reviews page for more Danuu stories!